Bridal Gowns Designed by High School Students for 11th Annual Kleinfeld Bridal Competition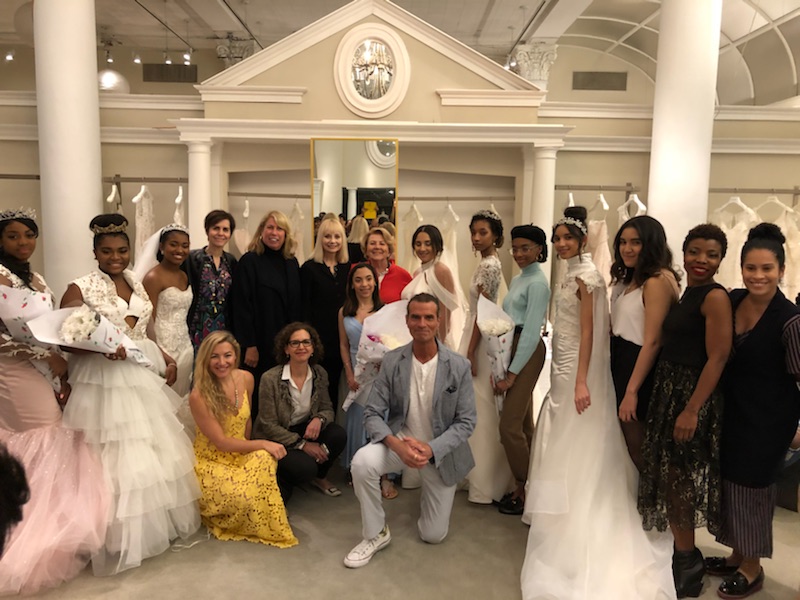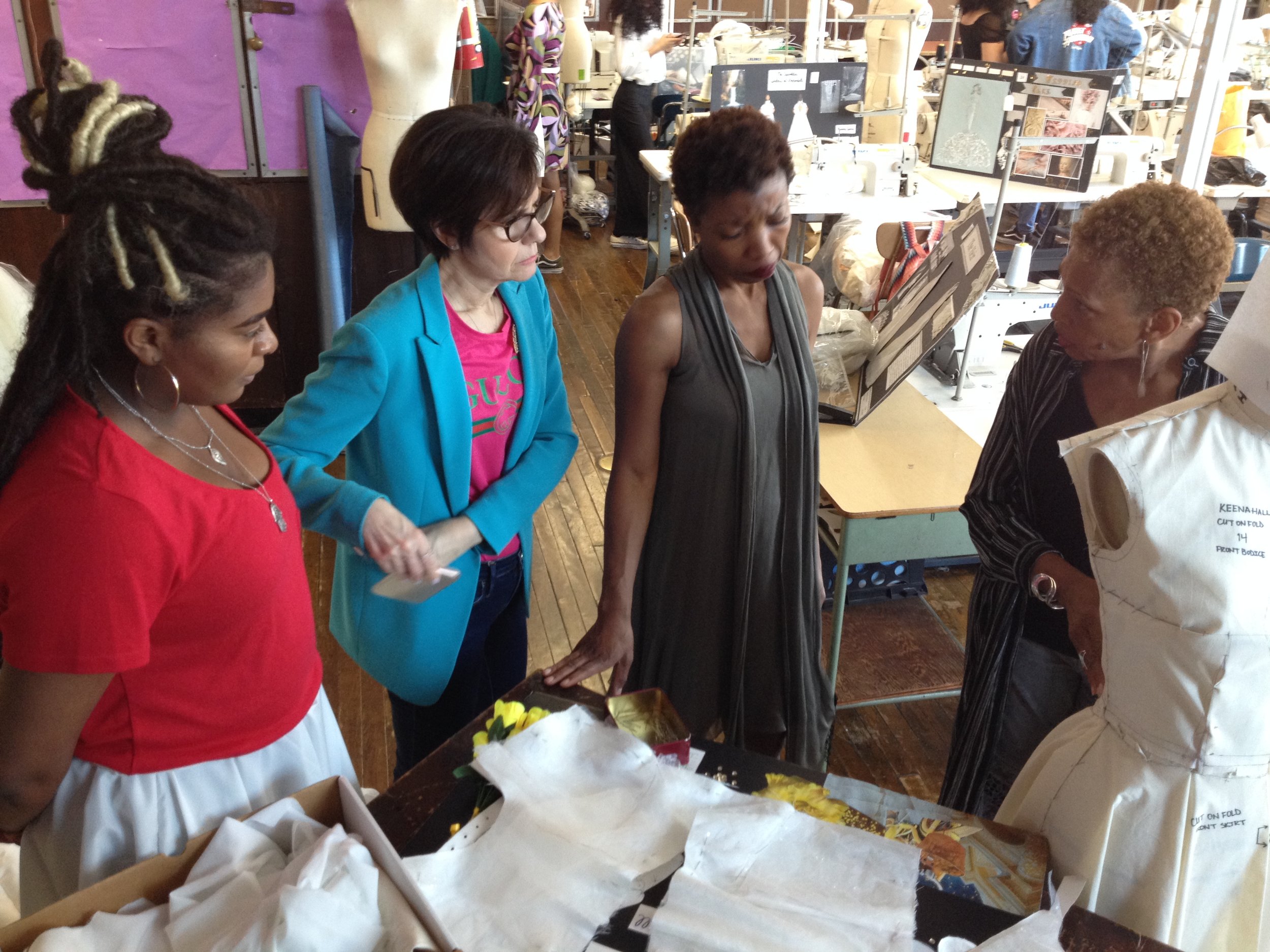 The 11th annual bridal gown design competition from New York City's High School of Fashion Industries (HSFI) in partnership with Kleinfeld Bridal was held on June 4, 2018. Kleinfeld Bridal has partnered with The High School of Fashion Industries for the past seven years to allow high school juniors the opportunity to showcase their bridal creations at the renowned boutique during the Kleinfeld Bridal Competition. Longtime HSFI Patron and Lifestyle Commentator, Robert di Mauro, created the program and dedicated it to his father Thomas Gaetano di Mauro (who had attended the high school).
From sixty students who submitted mood boards and sketches, the panel of judges chose six finalists who, over the course of many months and with help from of a small team of classmates and teachers, brought their vision to life using fabric provided by Madeline Gardner of Mori Lee. Once the gowns were completed, the students presented their designs to the judges.
This year's judging panel consisted of Mara Urshel (Owner of Kleinfeld Bridal), Dorothy Silver (Director of Sales and Merchandise at Kleinfeld Bridal), Freddie Leiba (Fashion Stylist), Hayley Paige (Head Designer f0r Hayley Paige ), Diane Forden (Editor-in-Chief of Bridal Guide) Madeline Gardner (Bridal Designer for Morilee) Jeffrey Banks (Designer & Author), Rachel Leonard (Editorial Director of The Bridal Council) and Robert di Mauro (Founder of Industry Partnership Program).
After This year's winner was Kianmy Garcia who designed a draped open shoulder high-neck beaded sheath inspired by a waterfall.
After selecting the winner Mara turned to Dorothy and said, "We can sell that dress!"
The dress will be produced by Mori Lee and sold at Kleinfeld Bridal.